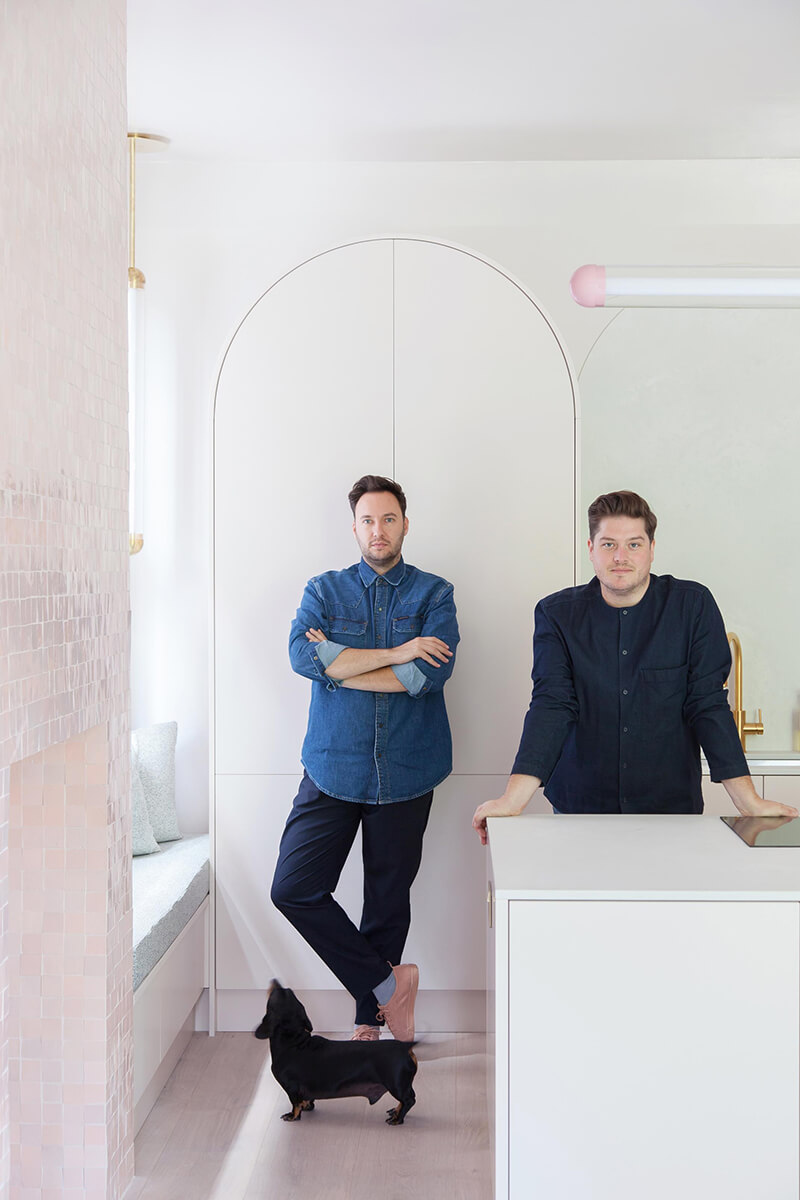 Photography: Megan Taylor
At Home With... 2LG
1. Home is ...
A dachshund running to great you excitedly at the door.
2. You are renovating your home at the moment. Please can you tell us about your colour scheme?
The colour scheme of our home has taken many years to develop and now feels part of who we are. Pink has been part of our life and our interiors since the beginning 5 years ago so there are several tones of pink. We have also used a deep garden green and electric blue features as an accent. It is a vibrant playful colour scheme that makes us happy.
3. Where has your love of colour come from?
So many different places. We have both loved colour since we were kids. Roses are an obsession. Fashion, Art, Theatre, Movies. We love to soak up culture and find connections. Often colour becomes that connection in our projects.
4. How did you discover Mylands?
It's our local paint company as we are based in south east London, so it felt right to keep it local.
5. What led you into the interior design world?
We are not quite sure how we got here. You can start on one path and life has a funny way of taking you in unexpected directions. Interior Design is that for us. Unexpected, but a joy.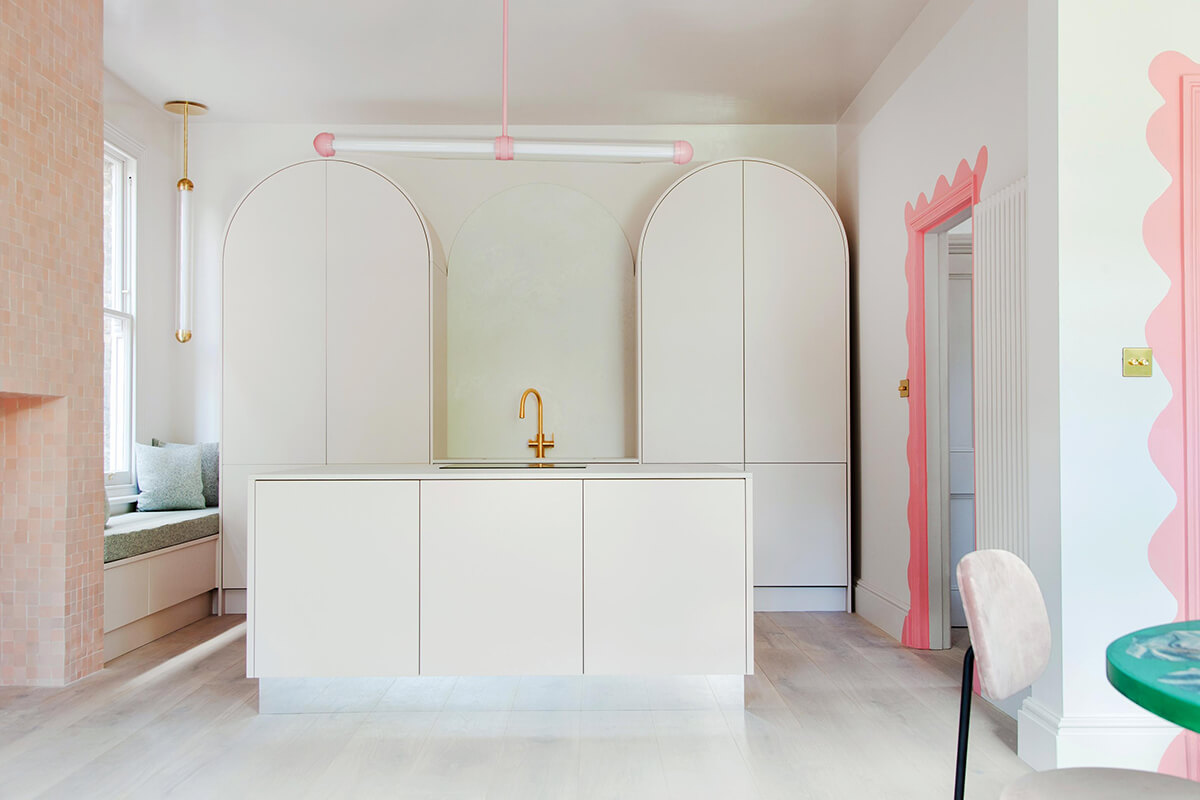 Photography: Megan Taylor
6. What is your favourite possession in your house and why?
A small white royal doulton figurine of a foal. We found him when we first got together in a tiny antique shop and fell in love with his beautiful fragility. He has since been knocked off and broken by mistake. But we keep glueing him back together and standing him back up. A bit like us. We love him all the more for his imperfections and broken bits.
7. Your interior design projects are bold and original - where do you get your inspiration from?
People are our biggest inspiration. We love meeting new clients and finding out what they need, what makes them happiest. We never stop being surprised by new people and love to stay open to that.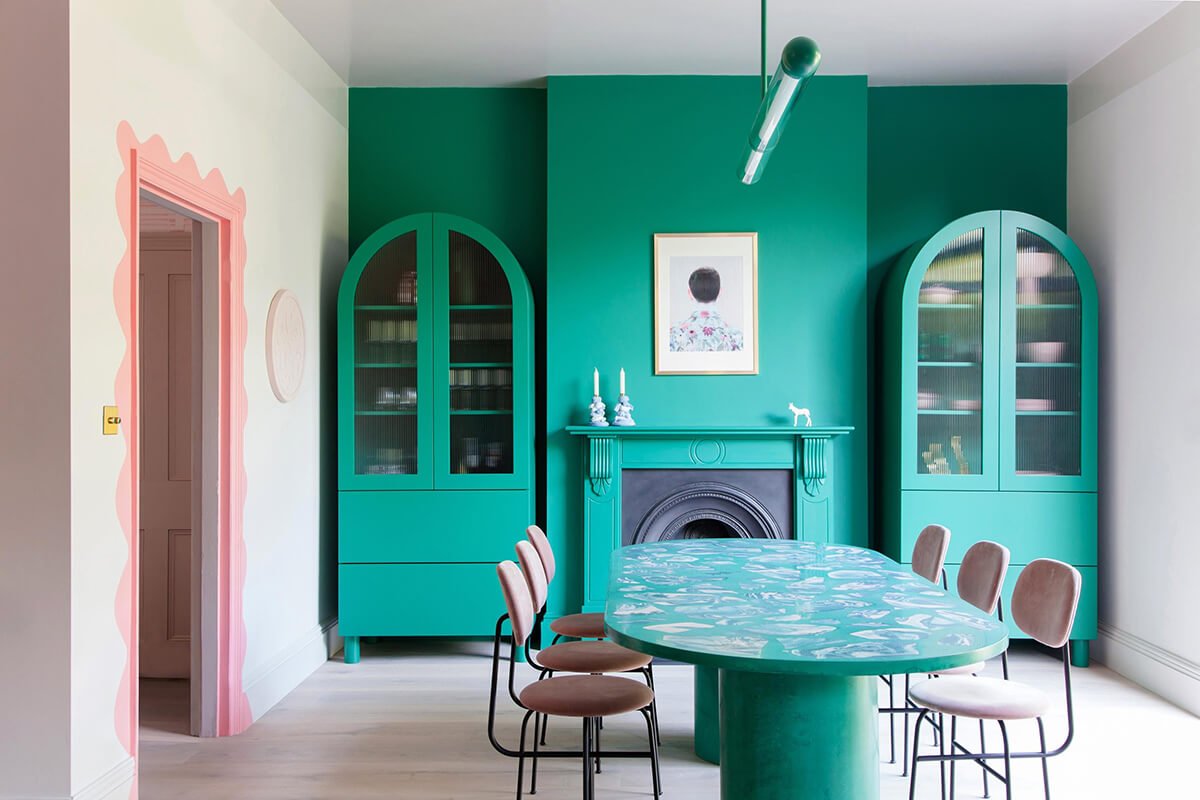 Photography: Megan Taylor
8. What is your favourite season? Does this alter your views on how to design a space?
Loving autumn for all its rich colours and cosy nights and the excitement of celebrations and seeing friends and making soup. But we try to enjoy each season. We are so lucky to have such different seasons and change is so healthy.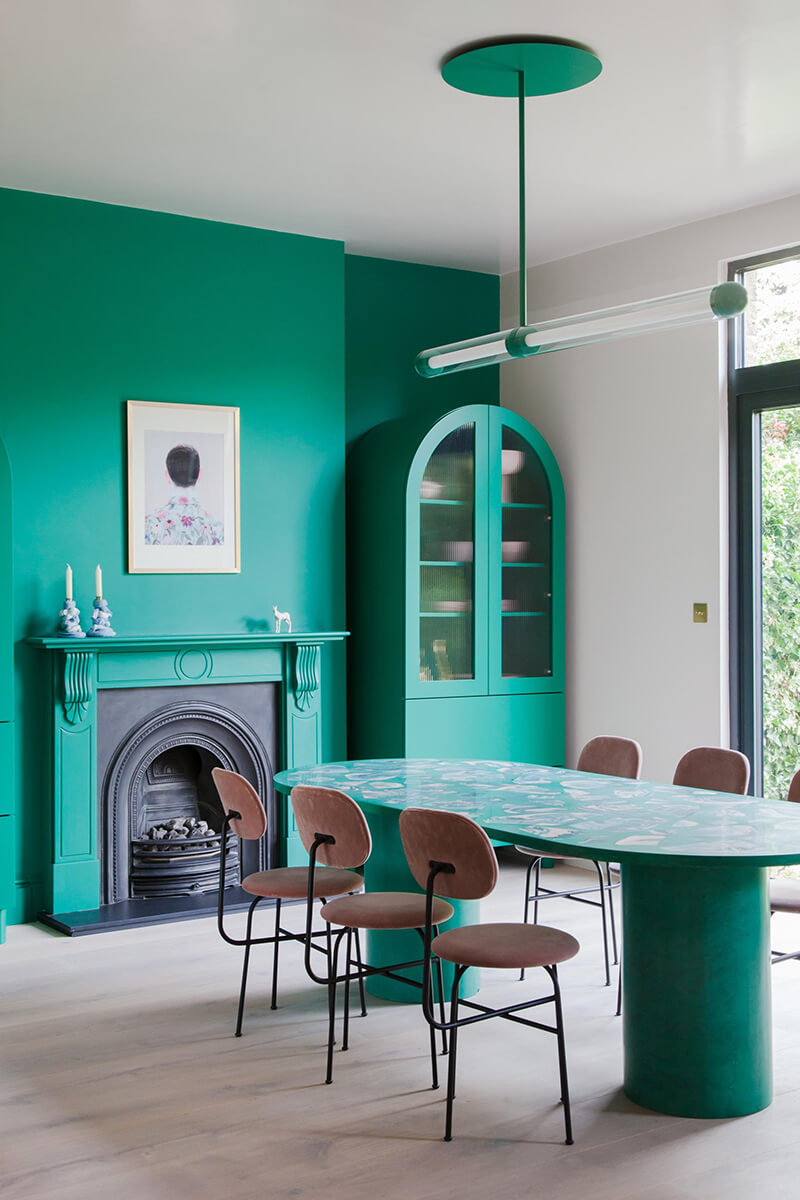 Photography: Megan Taylor
9. What are your predictions for trends in interiors for 2019 in terms of colour and style?
A lightness, a brightness. We are craving that after some dark times. Authenticity in style. Real materials and a consciousness about looking after ourselves and taking responsibility for our planet. We are vegan and have been for over 18 months now. It has opened our eyes and made us feel so much better.
10. 'Reveal your true colours'…can you share with us any exciting upcoming projects you have in the pipeline?
We are writing our first book at the moment. Look out for that. We also have our second wallpaper collection, our first furniture collection with Love Your Home, our Rise Kitchen collection for John Lewis of Hungerford and our Capsule lighting collection for Cameron Design House. And we have some great new client projects yet to launch and will be continuing to renovate our home after our kitchen has just completed. We will be tackling the remaining bedrooms upstairs next.